ROMANE VERNET
WEBMASTER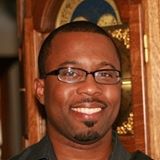 Romane Vernet is a highly skilled  professional  webmaster designer, a member of Theophile Church in Atlanta and the main designer of the Haitian Ministry Theophile Church In Christ Inc,  and Radio Theophile International websites. He is also part of the Radio Theophile's technical advisor team. He is also very involved in teaching the word of God to young adults in the church.
ROMANE VERNET
Web Sites | SEO | SEM | Email Marketing & more
Romane Vernet est un professionel de conception de website très qualifié, membre de l'église Théophile d'Atlanta et le principal concepteur des websites de la Haitian Ministry Theophile Church In Christ, Inc et de Radio Théophile International. Il fait aussi partie de l'équipe de conseillers techniques de la station. Il est aussi très impliqué dans l'enseignement de la parole de Dieu aux jeunes adultes de l'église.