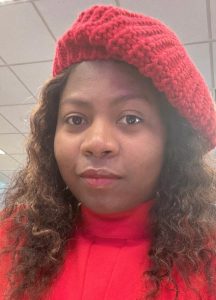 I am Nephtalie Faustin, I will introduce myself as Nephtie like the Egyptian queen Nefertiti. I
will be known for encouraging people to find a new purpose in life because we, as human
beings, we change every year, every semester, every trimester, every month, every week, every
day, every hour, every minute, and even every second. Some changes are obvious, and some are
not. We tend to describe changes that we don't like as failure, and celebrate the outcomes that
meet the societal norms as a sign of success. I am the number one show for people who think
outside of the box. I believe the sky is not the limit, and we can all work smart to achieve
financial, spiritual, educational, emotional, and personal freedom. My favorite quote is
"Emancipate yourselves from mental slavery, none but ourselves can free our mind" by Bob
Marley.
What problem can I solve with the "New Life Purpose" radio Show?
New Life Purpose with Nephtie will help you to boost your self-esteem. You will learn how to
accept the reality and avoid resignation at the same time. You will be more confident.
Here are a few possible topics for the radio show:
1. Mission in life
2. Pursue your dream
3. Create your own opportunity
4. Investing in your future
5. Stay up to date
6. Financial education
7. What can you do that you enjoy and also pay your bills?
8. Perfectionism
9. Time management
10. Celebrate each milestone
11. Commitment
12. Hard work vs smart work
13. Busy vs productive
14. Abundance mentality
15. SMART goals vs SWOT analysis
16. Your legacy
17. Mindset
18. Success
19. Consistency
20. Priority
21. Social Media
22. None negotiables
23. Effective communication
24. Autonomy
25. Distraction
God is LOVE